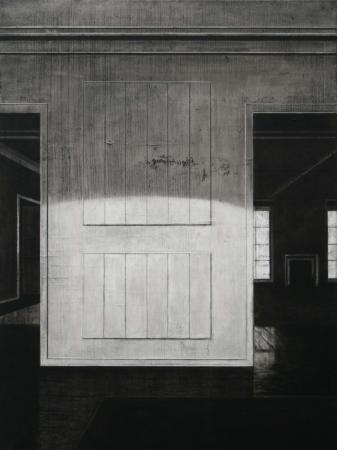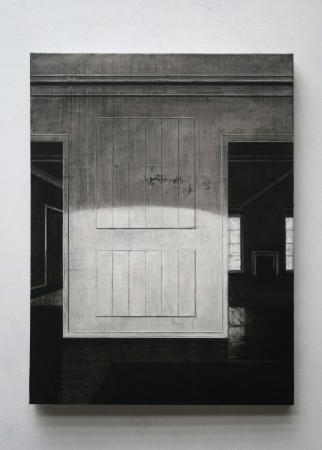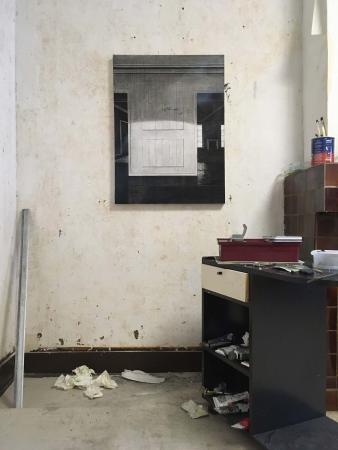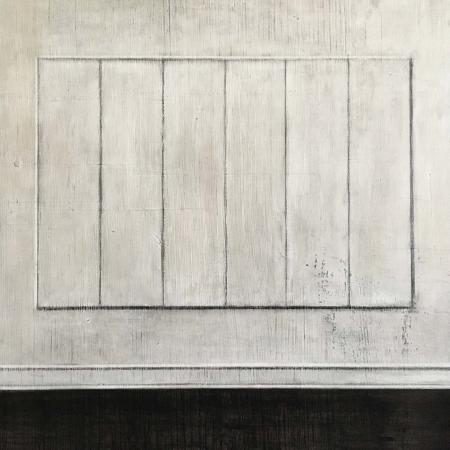 Katz
The internet deeply affects our relationship with art experience today, as with our human, physical and social experiences.
The numerous smartphone snapshots, videos, reels and stories made by artists in their practises, key-role players in the art world and enthusiasts at events never gave us as much instant access to art as ever. Because of its virtual nature and the volatile behaviour of scrolling, swapping, liking, and deleting, the online art experience, however, is one of instant consumption.
Joachim Devillé reconstructs the instant consumed images into physical artefacts through photographic manipulations and drawing. By erasing the artworks, visitors and other elements from the original digital snapshots, the images tend to tackle our collective memory and experiences.
By applying aesthetics of Formalism, Film Noir and internet cultures, the images walk a thin line be-tween figuration and abstraction, resulting in dark and conceptual spaces.
Charcoal on canvas
60 x 80 cm
Belgium, BE
2021