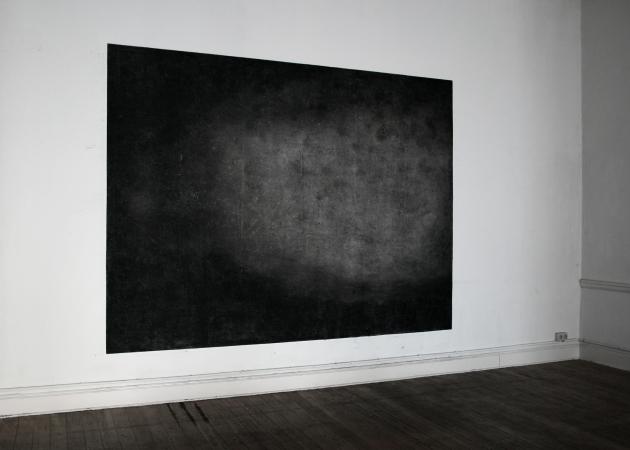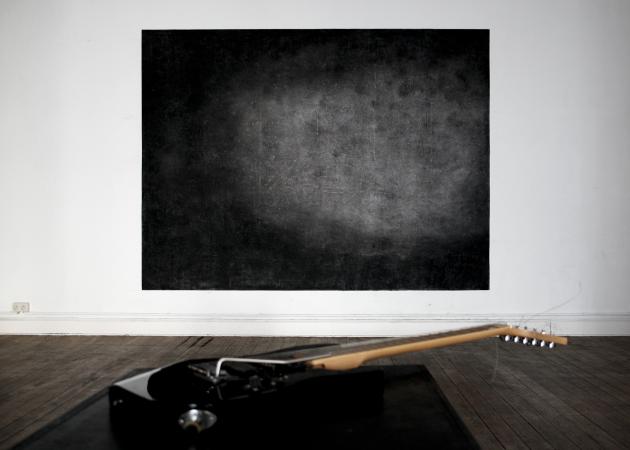 black snow [zwarte sneeuw] - site-specific
The site-specific wall drawings function as snapshots of the architectural space in which these drawings are made, directly onto the wall. They intend to make the viewer aware of their physical presence in relation to the space in which it is located, of the perishability and temporality of the body, the being of both the architectural space and the spectator himself.
Black Snow is shown in a darkened exhibition space, a site-specific wall drawing lit by a weakened projector light. Directly applied to the wall, the charcoal reveals the textured skin of the wall. 
By erasing the charcoal from the wall with a vacuum cleaner, a foggy, dimmed light appears, suggesting an atmospheric field.
The result is a reversed trompe l'oeil; The irregular shaped, foggy light is the actual drawing - it is not the light coming from the projector - nor is the shown image a video projected image. 
The projected light however has the same format as the drawing, enhancing the optical illusion. 
The darkened exhibition room is accompanied by a deep, low, distortion soundscape installation produced by an amplified electric guitar and effects.
charcoal wall drawing
variable dimensions
Brussels, BE
2018